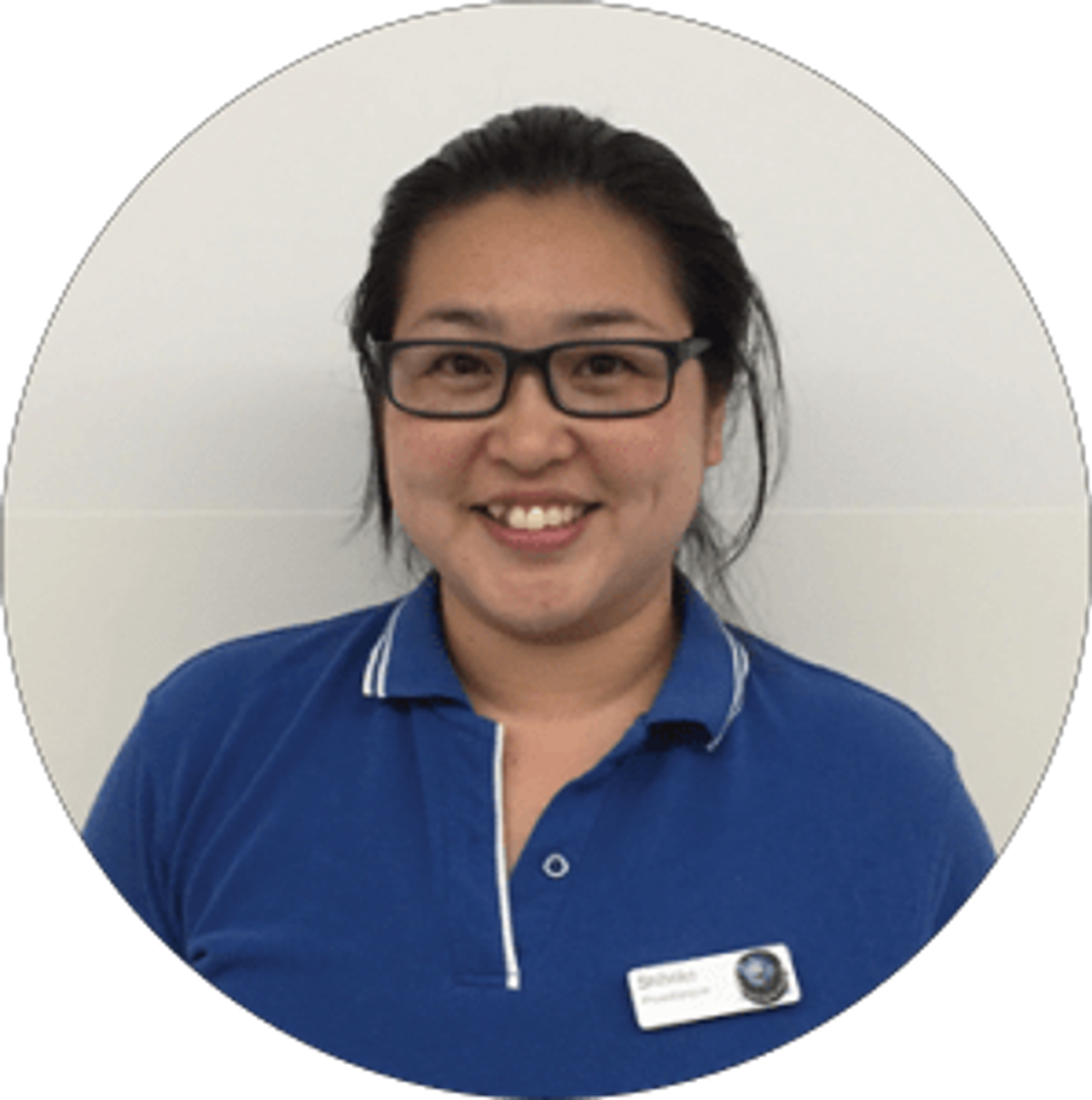 Today we are celebrating World Physiotherapy Day 2021 with a focus on the role of physiotherapists in the treatment and management of people affected by long COVID‐19.
Within the Council's Village, we are grateful to have the amazing skills and broad experiences of many physiotherapists who practice in various clinical settings in the Australian community. Today we share a recent conversation with Shihoko Pearson, one of our valued physiotherapy clinical assessors, who is a Senior Physiotherapist with many years' experience in several leading Melbourne hospitals. She is a clinical expert and educator within the cardiorespiratory field, with prior clinical experience in areas such as cardiothoracic surgery, cardiology, general medicine, general surgery, trauma, palliative care, and Intensive Care Unit (ICU).
Read some of Shihoko's journey as an Australian physiotherapist and her experiences of working on the front line in a Melbourne hospital Intensive Care Unit (ICU) during the COVID‐19 pandemic.
Thanks for joining us today Shihoko, today being World Physiotherapy Day is a great opportunity to reflect on the role of physiotherapists treating COVID‐19 patients. As we begin our conversation, we'd love to hear why you chose to become an Australian physiotherapist.
Shihoko: As I was studying in secondary school in regional Victoria, I knew that I was interested in health, and had a passion for helping others. Before I chose my VCE [Victorian Certificate of Education Year 11 and Year 12] subjects, I did several work experience placements to see nursing, dentistry and physiotherapy firsthand. From those experiences, physiotherapy appealed most to me and aligned with my values of helping people. Physiotherapy was also an attractive health profession because of the diversity of practice settings, from private practice to aged care, and acute and sub‐acute settings.
How did you come to work in hospital Intensive Care Units (ICU) as a physiotherapist?
Shihoko: During my university studies, I had several clinical placements at the Austin Hospital in acute and sub-acute environments, and worked on the wards and in pulmonary rehabilitation. Since graduating, I have worked at Royal Melbourne Hospital, the Austin Hospital and Monash Health, in a variety of roles and practice areas that have given me very broad experience and a holistic skillset. This professional experience has led me to supervise and support junior staff and university students, provide training as a clinical educator and provide leadership in the ICU setting. Now I'm currently a Senior ICU Clinician in Monash Health, a hospital in Melbourne's south-eastern suburbs.
We know that you've worked in hospital Intensive Care Units (ICU) for a few years now. Can you explain briefly how physiotherapists help in the ICU setting?
Shihoko: Physiotherapists in the ICU perform systematic assessments of all patients in the unit including cardiothoracic, respiratory, neurological, surgical and general medical cohorts. We are skilled in acute respiratory management incorporating oxygen delivery, ventilation optimisation and weaning, secretion clearance techniques, tracheostomy management and care, as well as facilitating early rehabilitation of the critically unwell patient to optimise function.
The Role of Physiotherapists in ICU include:
- Mobilisation
- Rehabilitation
- Respiratory care
- Falls prevention
- Development of daily care plans for our long-term patients (in coordination with Medical, Allied Health and Nursing colleagues)
- Discharge planning
When the COVID‐19 pandemic started to impact Australia around March 2020, what were those early days like for you and the other healthcare professionals, especially physiotherapists in Melbourne hospitals?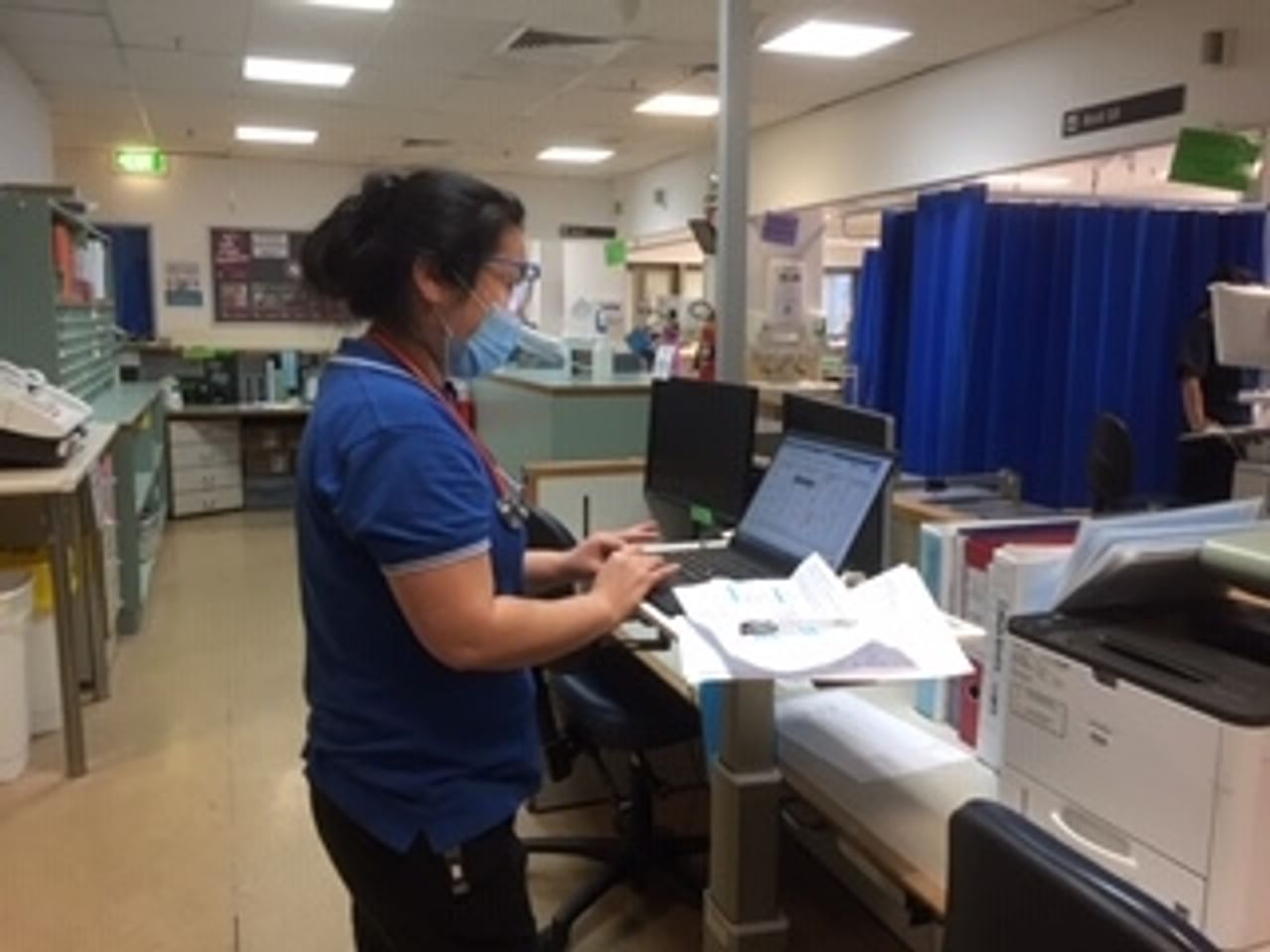 Shihoko: Working in ICU is always a busy environment, with no quiet or down times, as there are always critically ill patients to care for. Our tertiary hospital provides care to neurosurgical, general surgical, medical and cardiothoracic cohorts. In the initial phase of the pandemic, I supported the organisation's COVID planning to help our hospital prepare for a possible influx of COVID positive cases. We planned and prepared for the worst. One of the ways we prepared was to establish a new ICU ward, expanded beyond the existing 26-bed ICU. I was placed in charge of the dedicated COVID ICU established to care for patients who were COVID positive or suspected positive. Thankfully, we didn't receive the number of patients we expected and were never at full capacity. However, those patients who did come in, were there for a long time and required significant time commitment. One example is clinicians wearing PPE (personal protective equipment) and ensuring it was fitting properly, with a colleague making sure it was secure to protect us from exposure. Another situation that increased the time to care for COVID patients, was the need to modify patient assessments. We were unable to use stethoscopes or bring them into ICU to minimise the spread of infection.
I knew and worked with physiotherapists and clinicians in Melbourne's CBD and western suburbs who treated the majority of patients in Victoria's outbreaks in mid‐2020.
For more on the role of physiotherapists during Covid read our blog and this article in Pursuit.
How did front line physiotherapists know how to treat and manage COVID patients?
Shihoko: As it was a new virus, there wasn't much written research initially about COVID and its long‐term effects. There was some initial research coming out from international healthcare experiences with COVID, such as from Europe because the pandemic presented there before coming to Australia.
Because I had worked at several Melbourne hospitals, I still had connections with fellow colleagues, and there was significant collaboration and sharing of resources, as we learned about the virus, how to treat patients, what medications and equipment would support patient recovery and identified the training that physiotherapists needed in the COVID context. As physiotherapists, we undertook training with medicine physicians in the proning treatment of patients to improve their breathing, and implemented early mobilisation as soon as practical to reverse the effects of patients being in bed for a long time. A group of Australian physiotherapy clinicians developed guidelines, which helped to inform how we would assess and treat our COVID patients. Their recommendations can be found here: Physiotherapy management for COVID‐19 in the acute hospital setting: clinical practice recommendations
As a physiotherapy clinician and leader of a COVID ICU, what was that experience like for you personally?
Shihoko: In a disaster situation, you don't always have time to reflect on how it might be impacting you until later on. My responsibility was to provide leadership to the team, to provide strength and try to demonstrate that I was coping. There was the underlying anxiety of catching COVID, being as careful as possible, but realising even if I did the right thing, I still may catch it. I needed to communicate to the team and allay their anxiety when I was feeling similar. Like many people, there was emotional fatigue from the uncertainty. It was an unsettling time, as we didn't really know how contagious it was and how many cases would come through the door. It was challenging for our physiotherapy department, as we changed the structure and were no longer working alongside our musculoskeletal, neurological, and medical stream colleagues. We worked in bubbles of staff, ensuring not all one team in a single bubble, in case someone in the bubble becomes COVID positive. I was grateful for our organisation who delivered regular weekly communications, weekly forums and newsletters to staff.

It's been very insightful and a real honour to hear from you Shihoko. We want to recognise the invaluable work of physiotherapists, especially in treating patients recovering from COVID, and thank you for the leadership you've shown in such challenging circumstances here in Melbourne, Australia. We are also grateful for your work at the Council.
For more information about long COVID-19, check out these resources compiled by World Physiotherapy for this year's World Physiotherapy Day.